Trip Magazine #2 Preview
---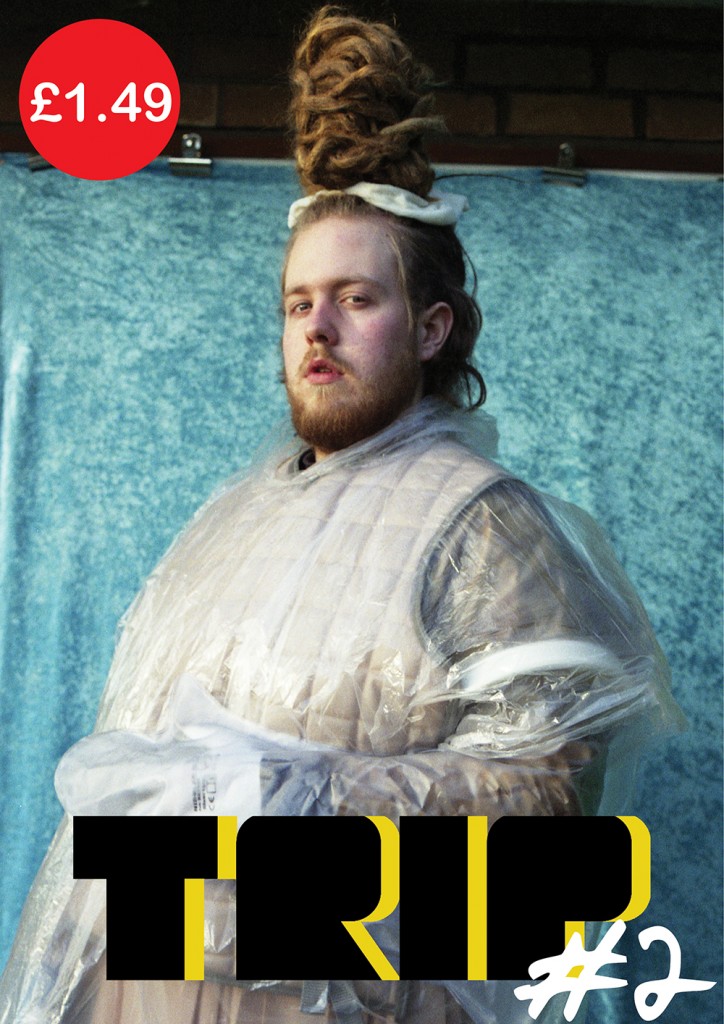 Independent digital magazine TRIP Mag #2 releases, with an interesting Disposable Camera Project to show off – in which 21 image-makers from across the UK, Canada, Mexico and the U.S. show us the world through their eyes. You can download the issue in full for just £1.49.
Photographers:
Mat Unsworth, John-Lloyd Quayle, Iciar J. Carrasco, David Whyte and Moby Howeidy talk us through a single image, Will Hooper captures life's unusual occurrences, Jamie E. Murray previews 'Home Turf', an on-going project focused on Football culture and its associated aspirations whilst fashion is provided by TRIP editor, Dean Stephen Davies in an exclusive cover-story.
The issue features interviews with performance artist Stephen Milligan, fashion designers Charlie Horncastle and Adam Jones and photographer and stylist duo Lucie Crewdson and Sophie Benson.
Contributors:
Adam Jones, Amy Leonard, Charlie Horncastle, Charlotte Salt, Cian Oba-Smith, Das Balloon, David Whyte, Dean Stephen Davies, Evie Edwards, Hana Latif, Heather Iris Galt-Mcloughlin, Iciar J. Carrasco, Igor Termenon, Jamie E. Murray, Jessica Bevan, John Cates, John-Lloyd Quayle, Katie Rogers, Lily Ann Galt-Mcloughlin, Lucano Maldonado Gonzalez, Lucie Crewdson, Mark Scott-Wood, Mat Unsworth, Matt Wheeldon, Moby Howeidy, Molly Garner, Nancy Pettinicchio, Nia Samuel-Johnson, Olivia Domingos, Richard Ramirez Jr, Ruth McMillan, Sophie Benson, Sophie Chapman, Stephen Milligan, Will Hooper
---