Supplementaire #9
---
Supplementaire #09 features Katrina Darling on one cover, photographed by Alexander Thompson and on the second cover, Californian-born Baker Twins Joel & Kevin, photographed by Joseph Lally.
Print: £13.99. + P&P
Download: £2.50
72 pages
Full Colour
8.25″ x 10.75″
Supplementaire is now printed in a new format – going back to it's roots, bridging art with fashion and a bit of controversy here and there. It's time to avoid the obvious and kick the ordinary in the shine.
For our 1st cover story, we feature Katrina Darling, the Burlesque-dancing cousin of Royal Kate Middleton, who we shot with our NY Fashion Editor Jules Wood. Our 2nd cover-story features LA twins, Joel and Kevin Baker at DT Models – photographed by Joseph Lally. We interview art-photographer Josh McNey, and share with you a whole lot more analogue photography. An issue that is surely NSFW (not safe for work). Enjoy…
Contributors:
Alexander Thompson
Amanda Charchian
April-Lea Hutchinson
George Pitts
Jade Fitton (in-depth review of Pre-Raphaelites at Tate Modern)
Jenni Hensler
Joseph Lally
Josh McNey (interview)
Jules Wood (NY Fashion Editor)
Katrina Darling (interview)
Matthew Ellenberger
Pablo Ravazzani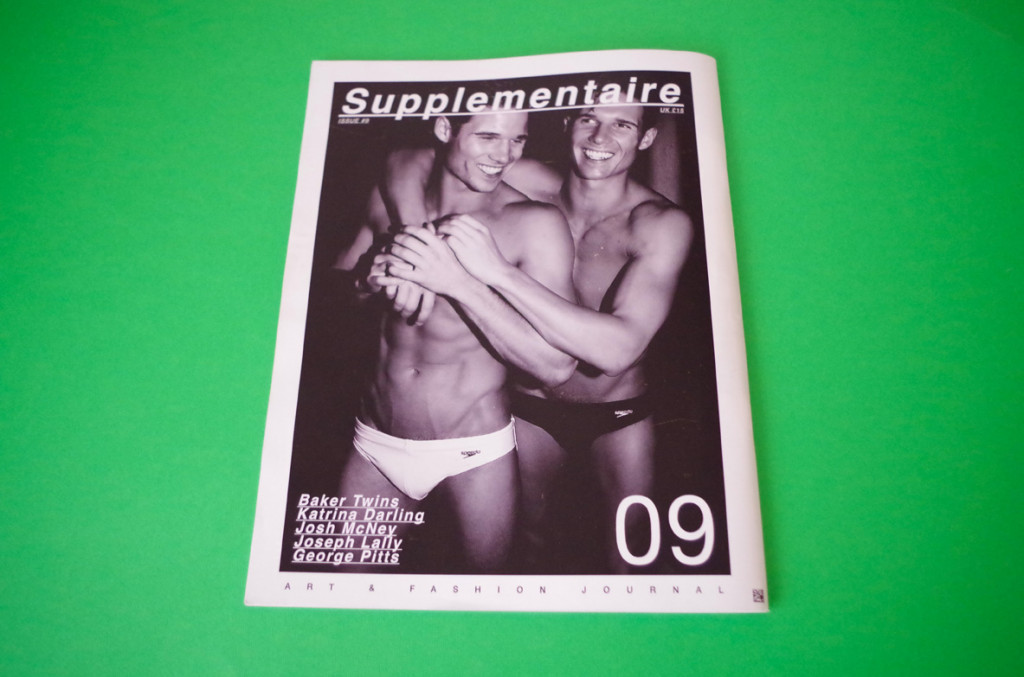 ---